The Avro 504K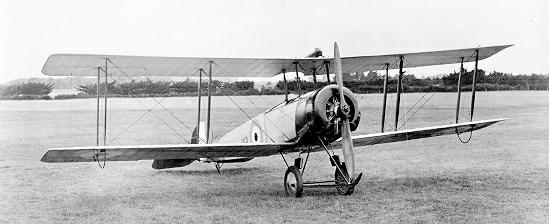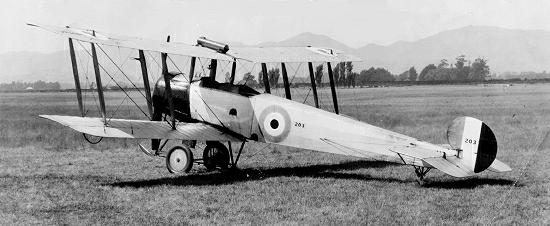 The Avro 504K.
Pictures supplied by the RNZAF Museum, Christchurch, New Zealand.
A.V.Roe was one of the earliest British pilots and had founded his aircraft company, Avro, by 1910. In 1913 he introduced the Avro 504. This was first used as a fighting machine in World War I, largely in observation and bombing roles. Avro 504s made history by carrying out the first pre-planned bombing raid in November 1914, when they attacked the Zeppelin works at Friedrichshaven. The Avro 504 remained in military service into World War 2. In 1940 two of them were used in glider towing experiments during WW2. The RAF high command was worried that the newly invented and top secret radar might not be able to spot a German glider invasion, so Philip Wills and some of his gliding friends were towed to 10,000 ft and released 2/3 of the way across the channel in high performance sporting gliders to act as radar targets. Two Avro 504Ks were used as tow planes for this task. The full details of this exploit appear in Philip Wills' book On Being a Bird.
However, the Avro 504 was best known as a trainer. The K model was usually powered by the 100 hp le Rhone, but could be fitted with a variety of other rotary engines including the 130 hp Clerget and the 150 hp Bentley BR1. The performance figures given above are for the 110 hp Le Rhone. An unusual feature of this model was that it had a 'universal engine mount' that was specially designed to allow almost any rotary engine to be installed without the need for extensive airframe modifications. It remained in service until the late 1920s, when it was replaced by the N model.
The flying characteristics of rotary powered biplanes are dominated by the engine, weighed 300 to 350 lbs and made up around 30% of the total aircraft weight. The engine is whirling round at 1100 rpm and acting like a huge gyroscope. This had a major effect on the way the aeroplane handled. Turning to the left forced the nose down due to gyroscopic effects and tightened the turn, while a right turn was opened out with the added danger of stalling as the nose was forced up.
Specifications and data
Manufacturers:
A. V. Roe and Co Ltd, Park Works, Newton Heath, Manchester; and at Hamble Aerodrome, near Southampton, Hants.
Australian Aircraft and Engineering Co Ltd, Sydney, NSW, Australia
The Brush Electrical Engineering Co Ltd, Loughborough
Canadian Aeroplanes Ltd, Toronto, Canada
The Eastbourne Aviation Co Ltd, Eastbourne
The Grahame-White Aviation Co Ltd, Hendon Aerodrome, London
Harland and Wolff Ltd, Belfast
The Henderson Scottish Aviation Factory, Aberdeen
Hewlett and Blondeau Ltd, Oak Road, Leagrave, Luton, Beds.
The Humber Motor Co Ltd, Coventry Morgan and Co, Leighton Buzzard, Beds.
Nakalima Hikoki Seisaku Sho, Ohta-Machi, Tokyo, Japan
Parnall and Sons, Mivart Street, Eastville, Bristol
Frederick Sage and Co Ltd, Peterborough and London
S. E. Saunders Ltd, East Cowes, Isle of Wight Savages Ltd, King's Lynn,
Societe Anonyme Belge de Constructions Aeronautiques Haren, Brussels, Belgium
The Sunbeam Motor Car Co Ltd, Wolverhampton
Yokosuka Naval Arsenal, Japan
Engines (Avro 504K):
| | | |
| --- | --- | --- |
| 90 hp | RAF. 1A | air-cooled upright V-8 |
| 90 hp | Thulin | rotary |
| 100 hp | Gnome Monosoupape | rotary |
| 100 hp | Curtiss K.6 | 6 cylinder upright inline |
| 100 hp | Sunbeam Dyak | 6 cylinder upright inline water cooled |
| 110 hp | Le Rhone | rotary |
| 130 hp | Clerget | rotary |
| 150 hp | Bentley B.R.1 | rotary |
| 170 hp | A.B.C. Wasp I | 7 cylinder air cooled radial |
| 220 hp | Hispano-Suiza | liquid cooled upright V8 with reduction gear drive |
The majority of Avro 504K's were fitted with rotary engines.
Dimensions (Avro 504K):
| | |
| --- | --- |
| Span | 36 ft 0 in (10.97 m) |
| Length (rotary engines) | 29 ft 5 in (8.97 m) |
| Length (Dyak) | 28 ft 11 in (8.81 m) |
| Height | 10 ft 5 in (3.18 m) |
| Wing area | 330 sq ft (30.66 m2) |
Weights and performance (Avro 504K):
| | | | |
| --- | --- | --- | --- |
| | 100 hp Gnome Monosoupape | 110 hp Le Rhone | 100 hp Dyak |
| | | | |
| | | | |
| Tare weight | 1,100 lb (499 Kg) | 1,231 lb (561 Kg) | 1,320 lb (599 Kg) |
| All-up weight | 1,800 lb (816 Kg) | 1,829 lb (830 Kg) | 1 857 lb (842 Kg) |
| Maximum speed | 82 mph (131 kph) | 95 mph (152 kph) | 70 mph (112 kph) |
| Cruising speed | — | 75 mph (120 kph) | — |
| Climb to 8,000 ft | — | 6.5 min | — |
| Service ceiling | 13,000 ft (3960 m) | 16,000 ft (4875 m) | — |
| Endurance | 3 hours | 3 hours | 2.75 hours |
| Range | — | 250 miles (400 km) | — |