Pictures of Aropaoanui
The second Awapawanui Homestead, built in the prosperous 1880s. The first homestead, built in 1863, is in the middle distance.
Arapawanui Homestead today. This is the east-facing front verandah. The house was neglected for many years after the McKinnon family sold it, but its present owners are slowly restoring it to its original splendour. The house is full of surprises. A cupboard that had been papered over and forgotten revealed jams and preserves, books and papers dating from the early 1900s. The hills across the river, which were laboriously cleared of native forest by John McKinnon and his sons, are now covered with a young pine plantation.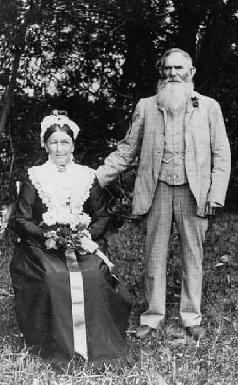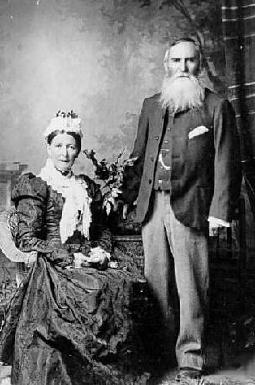 Catherine and John McKinnon in the garden at Arapawanui and in a photographer's studio in Napier.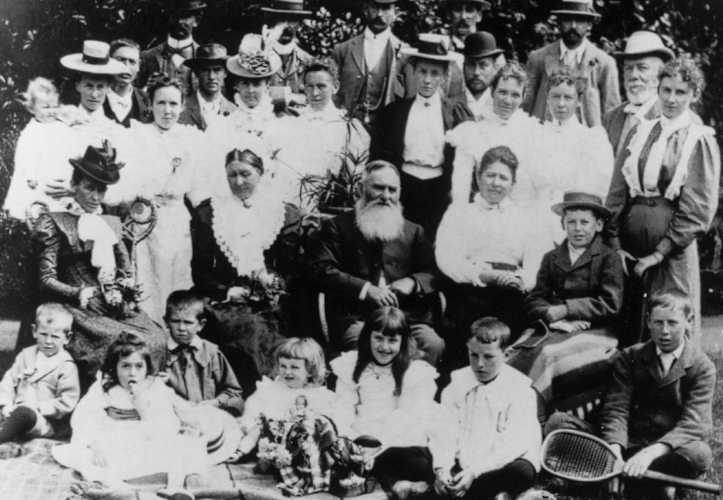 Three generations of McKinnons gathered at Arapawanui for John"s and Catherine"s golden wedding on Christmas Day, 1898. Catherine and John with their daughter Mary Ann Dinwiddie are in the centre.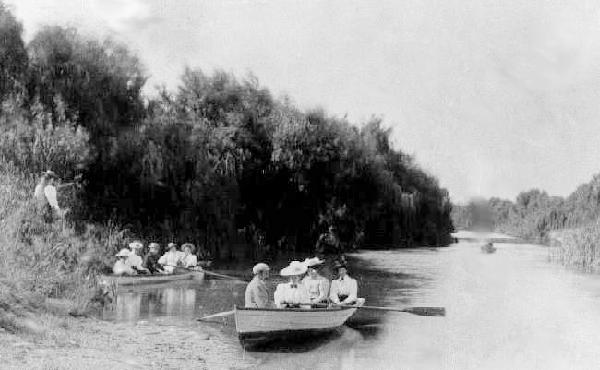 Picnics at Aropaoanui were a favourite pastime for all the family. Boating on the river below the homestead. Edith & Fred Gregorie are in the bow of front boat.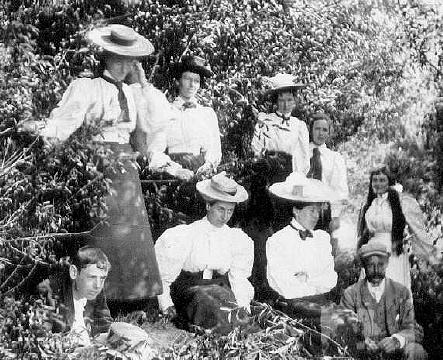 The picnic party among the willows on the bank. Edith and Fred are in the front row on the right.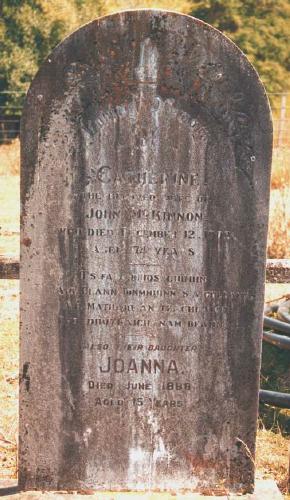 Catherine McKinnon (née McIver) is buried in a small family cemetery near the mouth of the Aropaoanui River with her daughter Joanna.
In Loving Memory of
---
CATHERINE
THE BELOVED WIFE OF
JOHN MCKINNON
WHO DIED DECEMBER 12, 1902,
AGED 74 YEARS
---
FABA BHIOS CUIMHN
AIG CLANN IONMHUINN S A CHLEAMN
AIR MATHAIR AN TEACHLAICH
BHO DHUTHAICH NAM BEANN
---
ALSO THEIR DAUGHTER
JOANNA
DIED JUNE 1888
AGED 15 YEARS
The Gaelic inscription reads:
As long as the family
of McKinnon remember
their mother and family
come from the land
of the mountains.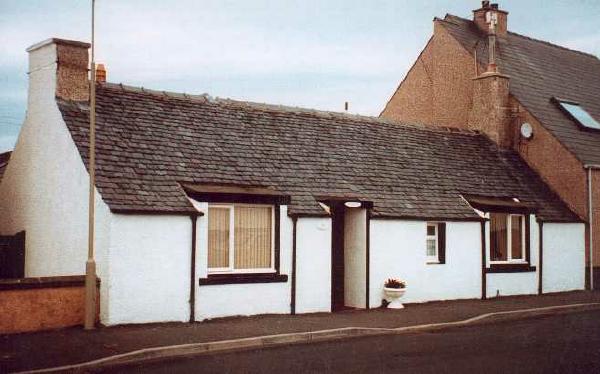 The house in Stornoway where John McKinnon was born in 1823. It has obviously been restored and modernised.